Birthday Buses
Written by West Of England Mayor on
.
Note from Dan Norris - Mayor of the West of England: I am delighted to announce that residents of the West of England can now apply for their FREE birthday bus pass online at Link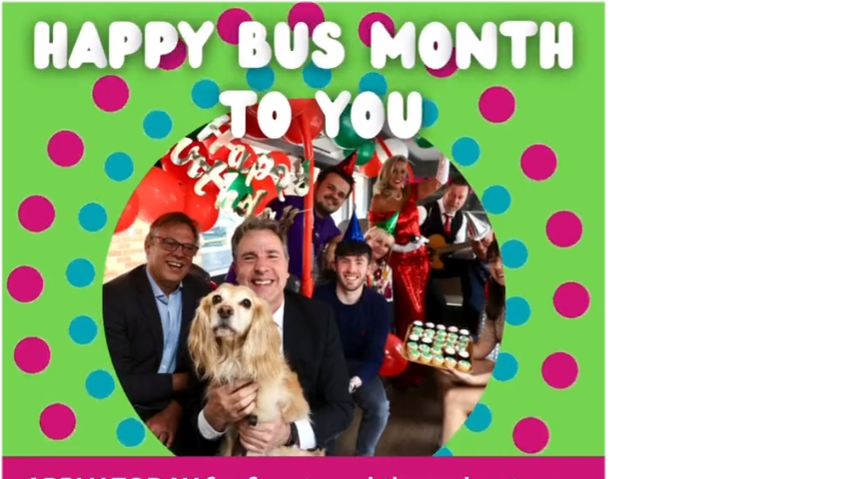 It's valid on buses across the West of England throughout the whole month of your birthday. There is literally nothing to lose and lots to gain so please get applying today and share the good news with your friends and family.
Whether you use your Birthday Bus pass for the daily commute or a weekend trip out, it will be a help during the difficult cost-of-living crisis. The scheme is also designed to assist in the region's wider ambition to grow bus passenger numbers and cut carbon emissions.
I hope Birthday Buses encourage new people to hop on the bus and try it out - perhaps for a regular commute, to go to the shops, or a restaurant, or to spend their weekends enjoying the amazing attractions and great beauty of our region. If you try it, I think you might like it. Maybe even grow to love it! We really need more people using buses to cut congestion, pollution and noise - and meet our important and very ambitious 2030 net-zero targets. I hope this will also be a help to residents during this unprecedented cost-of-living crisis. So please sign up today for your free Birthday Bus pass at Link
We can't keep trying the same things on buses and hoping for different outcomes by magic. What's great about Birthday Buses is it's innovative and new. It's about growing passenger numbers so that we can have a sustainable bus network.
Many happy returns (and singles!)