Clifton is a beautiful suburb of Bristol, located just a five-minute drive away from the city centre.
It is renowned for having some of the most iconic spots in Bristol, including Brunel's famous Clifton Suspension Bridge, Bristol Zoo and Clifton Downs.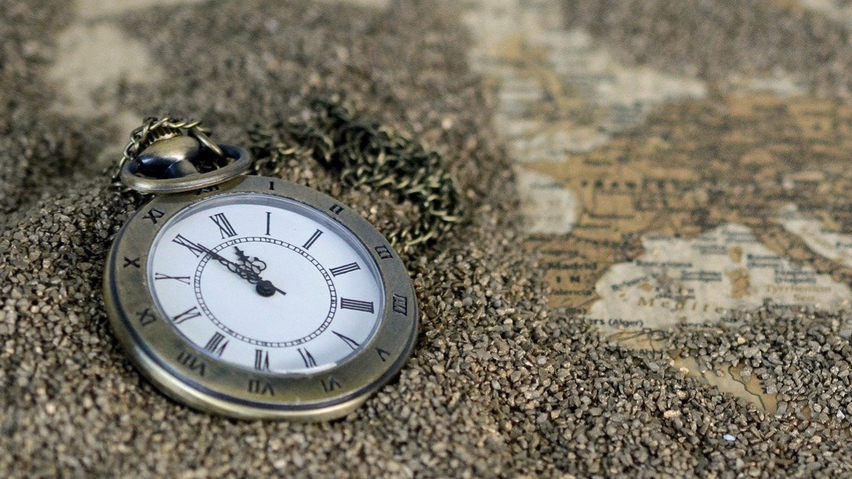 350BC Clifton has a rich history; the earliest settlements were built even before Bristol, as the remains of an Iron Age camp of about 350 BC found near to the Observatory have shown.
After this we know little of Clifton's history until the Domesday Book, when Clifton was recorded in the book as Clistone, denoting a 'hillside settlement'.
1686 In 1686 the Society of Merchant Venturers bought the manor of Clifton and became owners of a spring of warm water that bubbled through the mud in the River Avon. They saw the spring's potential and built a spa that soon became a summer resort for high society.
1828-1864 By 1828 a very successful local artist, William West, built the Clifton Observatory which included a telescope and the camera obscura, now the only example left in England.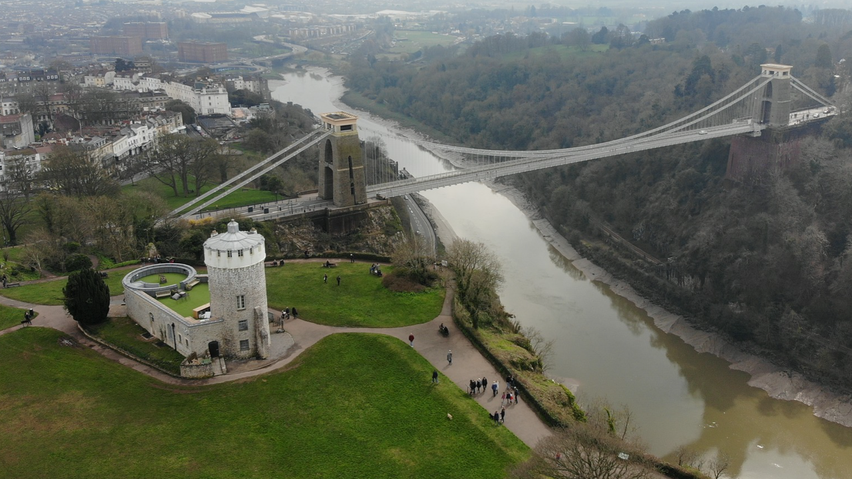 Subsequently, work on Isambard Kingdom Brunel's world-famous suspension bridge across the Avon Gorge began in 1831 but as a consequence of political and financial difficulties, was then abandoned in 1843. It was finally completed in 1864 as a memorial to the late Brunel who died in 1859 without seeing his masterpiece finished.
Just five years after work began on the bridge, another would-be famous attraction joined Clifton's burgeoning list of charms; Bristol Zoo, Britain's second oldest zoo opened its door for the first time in 1836.
1914-1950 The end of the 19th century - and the years before the outbreak of the First World War in 1914 - saw Clifton at the height of its prosperity. However, the end of the war caused significant change as families became smaller and many houses were turned into flats.
Clifton and Hotwells were devastated by the Second World War due to their close location to the port, but the suburb began to blossom once again as the twentieth century progressed.
1950-1960 Clifton retained its appeal, especially for artistic and creative types and its vast number of incoming students. In the 1950s and 60s, Clifton was home to actor Peter O'Toole, playwrights Tom Stoppard and Peter Nichols and restaurateur Keith Floyd. Future novelists Deborah Moggach and Angela Carter and broadcaster Sue Lawley were amongst other famous names who lived there as students.
TODAY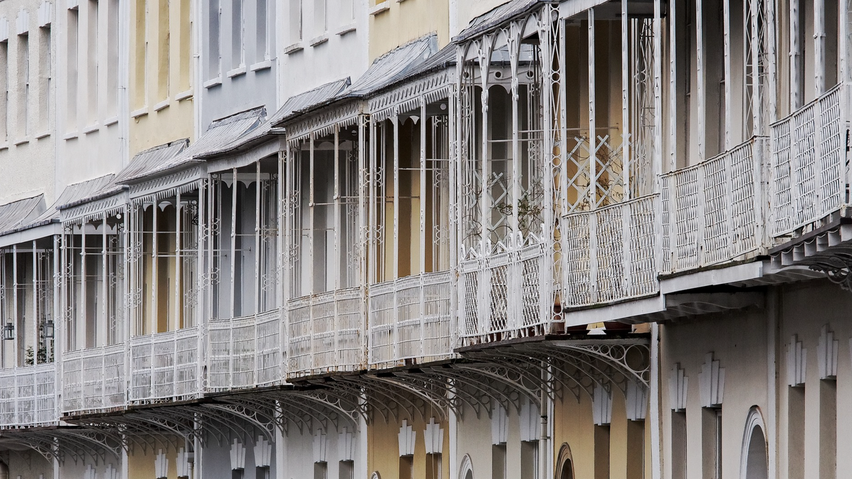 Today, Clifton is renowned for its stunning Georgian and Regency architecture, in particular Royal York Crescent which was once reputed to be the longest terrace in Europe. It boasts a whole host of shops, restaurants and businesses, a number of green spaces and a thriving tourist community – a jewel in Bristol's crown.
About Clifton Village's Business Improvement District
History In July 2012 Clifton Village Traders Association began working with businesses to achieve BID (Business Improvement District).
In November 2012 Clifton Village voted in favour and BID Clifton Village Ltd was subsequently formed.
What is BID Clifton Village?
The aim of BID Clifton Village is to support all businesses within the area and to work collaboratively on projects that will enhance the Village and make a difference to our trading environment.
A Business Improvement District (BID) is a business-led initiative that gives local organisations the power to raise funds locally which are spent locally on improving their own trading environment.
It is an investment scheme where local businesses have the opportunity to say how their money should be invested to benefit not only themselves but their employees, customers and clients. A BID is not a new tax it is an investment. Unlike your business rates, the money does not go to Government, it all remains in Clifton Village to be spent on the things that matter to you. The BID allows for additional services to those provided by the City Council through Business Rates and no BID money can be used to fund services which the City Council is obligated to provide.
How much money will be available?
In excess of £250,000 over the first five years which will be re-invested in Clifton Village.
What projects will the BID deliver?
Tourism
To re-focus and re-position Clifton as an internationally renowned tourist attraction, to tourists as well as locals.
Marketing
A cohesive approach to increase awareness and impact Establish a cohesive marketing plan for the Village as a whole. With economies of scale individual's marketing expenditure can decrease whilst the impact and awareness of the message is increased.

Promotional material Design, place and distribute promotional material in strategic areas to encourage new visitors e.g. Bristol Airport, Tourist Information Offices, etc.

Clifton Village website A cohesive approach to increase awareness and impact. Establish a cohesive marketing plan for the Village as a whole. With economies of scale individual's marketing expenditure can decrease whilst the impact and awareness of the message is increased.
Events
To promote Clifton as a cultural area of beauty with a wide range of retail outlets and businesses. To host a variety of events to entertain and appeal to individuals, families and friends alike.
Christmas Lights To ensure the successful Christmas Lighting and Tree (one of the largest in the country) in the Mall Gardens are retained.

Clifton in Bloom Retain and increase the level of floral displays in the Village making it a vibrant and colourful place to visit/work
Parking
We are all too aware of the parking issues in Clifton for customers, clients, business owners and residents. To make Clifton accessible to all it is important that we spend time looking into these issues and consider / debate all the options to try and find an improved solution which we can present to the City Council.
Infrastructure, Health and Safety
Signage To install signage around the Village to direct pedestrians to places of interest, shops/restaurants etc

Bike Stands With Bristol receiving huge funding to improve cycling it is important that Clifton has enough bike stands to encourage cyclists to the Village

Safer / Cleaner Village Highlight and address the issues of rubbish on the streets – bin liners, overflowing bins, etc
How is this paid?
In November of each year, an invoice will be raised by the City Council on behalf of BID Clifton Village and sent to everyone for the required annual amount. This is to be paid as a single payment (unlike Business Rates which are paid over 10 months).
How long will it last?
The current BID is in place for a five-year term (until September 2022). We will then be seeking to renew the BID for a further five-year period.